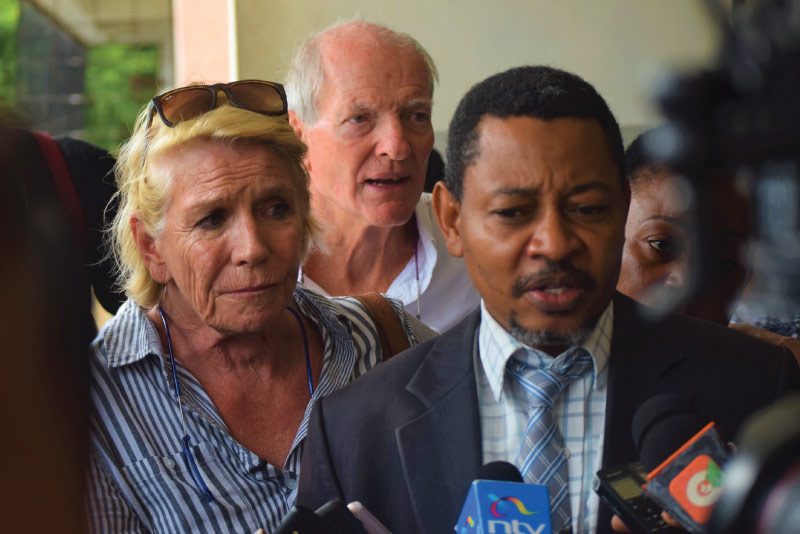 ALEXANDER MONSON INQUEST:
Alexander was arrested on 19th May 2012 when leaving a nightclub in Diani where he had been playing pool with friends. The police alleged that he was smoking cannabis. He was taken to the police station. By the following morning he was in a coma from which he never awoke. He died handcuffed to a hospital bed that afternoon.
HAKI Africa commends today's decision by the court to charge 5 police officers for the death of Alexander Monsoon. Alexander Monsoon died on 19th May 2012 after being arrested the previous night at a night club in Diani. He was booked and held at Diani police station only for him to be rushed to hospital unconscious the next morning. He died while being handcuffed to the hospital bed. Postmortem reports revealed an injury to the head caused by a blunt object. The family of Alexander Monsoon has been seeking for justice in courts since. Today's ruling by Magistrate Richard Odenyo is a landmark ruling and justice for the late son of Lord Monsoon of the United Kingdom. Having worked with the family over the years on this matter, HAKI Africa will continue to seek justice and ensure the court's decision to charge the 5 officers is implemented soonest possible.
Today the Alexander's family, HAKI Africa, families victims of extrajudicial killings, legal team arrived at court this morning only to be told that the verdict could not be given because it has not been typed up. As a result it has been postponed to June 28th.
As organization, HAKI Africa demands for justice to the families victims of extrajudicial killings.
Off Dedan Kimathi Avenue,Off Mama Ngina Drive, Mombasa
,
Mombasa, Mombasa County

,

Kenya