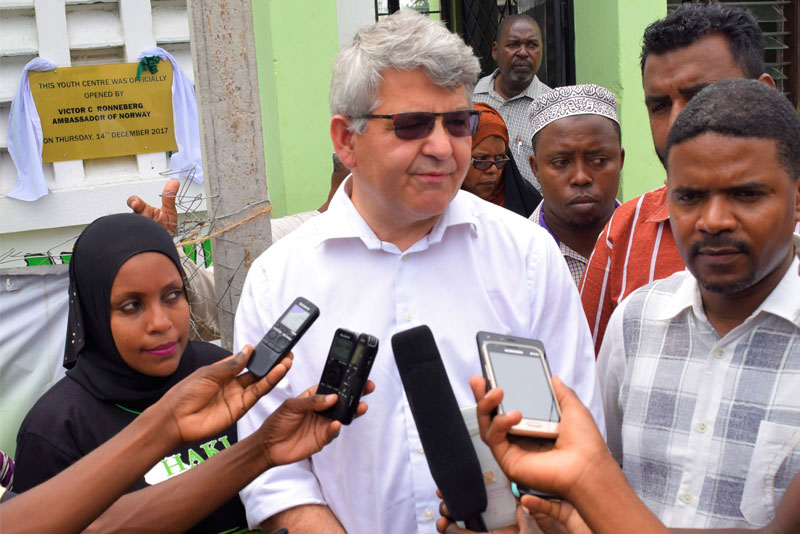 AMANI MASHINANI YOUTH INITIATIVE PROJECT LAUNCH.
Today Haki Africa and the Norwegian Government launched the Amani Mashinani Youth Initiative project that seeks to empower over 1000 youths from Mombasa while nurturing their talents in different disciplines especially football.
Speaking at Ziwani in Mvita Constituency where the launch was taking place the Norwegian ambassador Hon. Victor Ronneberg said the government of Norway is committed to ensure Kenya is safe and youths are empowered for their future lives, and they are working closely with the government of Kenya and HAKI Africa to ensure they end violent extremism and drug abuse among Mombasa youths.
HAKI Africa is committed to ending vices that lead to substance abuse and violent extremism among the youths in Mombasa.
So far HAKI Africa has enrolled 1100 youths in the project to promote peace.
Mvita Constituency
,
Mombasa

,

Kenya