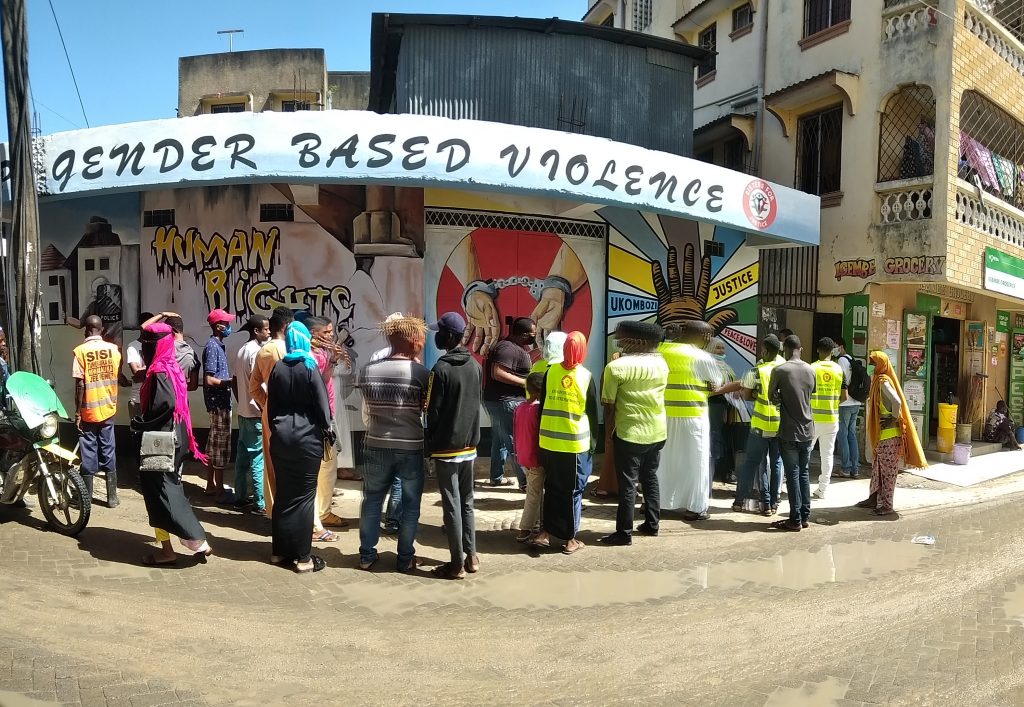 Art for Human Rights
HAKI Africa and Sisters For Justice joined youths in Kisauni in increasing awareness of human rights, by creating stunning pieces of wall art, under Mtaani Art Artivism Project, inspired by issues that communities are facing.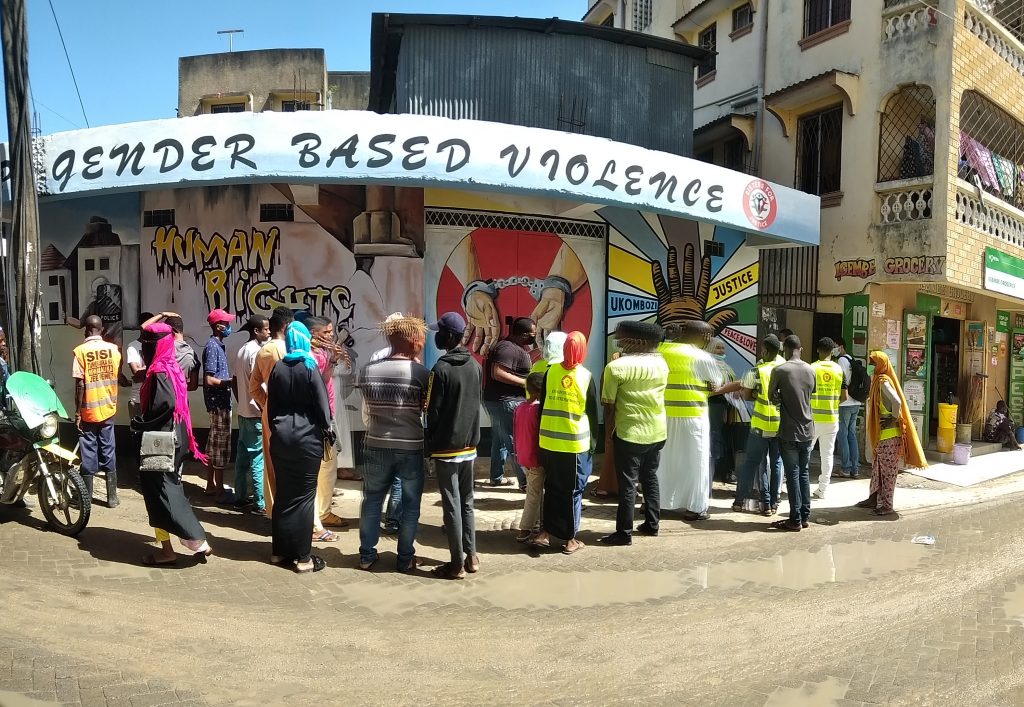 The focus of the art is to express different human rights violations that are witnessed in the community. HAKI Africa recognizes the role of art in promoting a culture of human rights.
As human rights organisations, we want the public to see these images, engage emotionally with them and feel driven to take action to support human rights awareness and social justice.