Rebuilding justice, human rights in the new normal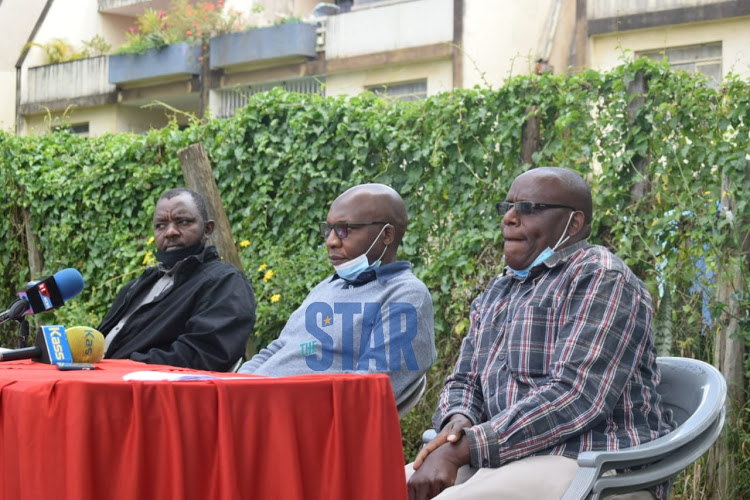 The world is slowly emerging from the devastating effects of the Covid-19 pandemic, or so it seemed.
This year has been like no other with mankind ensnared in a tumultuous period that saw over a million people die globally from the pandemic.
The disease has not only changed the social lifestyles of all people but also affected economic and political nature of development and governance across the world.
Physical presence is no longer the norm, as the situation has demanded less human contact and more virtual presence. What was for centuries considered anti-social behaviour of isolating self has in a few months become the Holy Grail to health and fitness.
Economic activities are now online and so are political processes, including campaigns. Even as the world comes to terms with the effects of the pandemic, the second wave is already upon us.
Infection numbers are soaring again and tough measures being re-introduced in different countries.
Spain, for example, has announced a night curfew to curb infections. Various other countries have reintroduced movement restrictions and are enforcing health regulations afresh.
It is not over yet and caution is advised at individual and communal levels. Covid-19 has shown us that life will never be the same again and the reality is there is a new normal globally.
Kenya is no exception to this new world order. Covid-19 hit us hard and with over 900 confirmed deaths, the country is one of the worst affected in Africa.
Since mid-March, when the government confirmed the first case, it has been a roller coaster of events that have changed peoples' lives completely.
Socially, the African culture of close family ties and bonding is no more as day-by-day people were and continue to be directed to distance socially and remain in their homes. What was a social society became anti-social in a matter of weeks.
Economically, hundreds of thousands lost their jobs as businesses came to a halt. Drastically reduced trade as a result of social distancing and curfew meant no income for millions.
Politically, little was heard at national and county levels as everyone scampered for safety away from the public arena.
Even the Building Bridges Initiative, which was the biggest political issue in the country at the onset of the pandemic, had to be put on hold to allow people time to manage the situation.
Although BBI is back, the momentum has been somehow lost and proponents of the initiative will need to do more to get the people on it again. All the above have had a lasting effect on Kenyans socially, economically and politically.
As the world and Kenya slowly recover and adopt life in the new normal, there are key areas of focus that need to be prioritised.
Enhancing access to justice and promoting human rights is paramount in restoring faith in the justice system and helping the people rebuild their lives.
Justice and human rights are the foundations of human interactions as they proffer a sense of equality in law and dignity among the people.
Making people feel at par with each other is crucial in rebuilding social ties, economic dealings and political interactions.
During the pandemic, lack of access to justice institutions such as courts and police as well as gross human rights violations meted out in the guise of enforcing Covid-19 regulations put a huge dent in the country's justice system.
Social bonds, nationhood and sense of belonging have taken a beating and in a country that was already hugely affected by ethnicity, the situation could now easily worsen if left unchecked.
It is, therefore, imperative that justice actors and civil society organisations embark on immediately revitalising systems and operations of ensuring the people can again access justice and have their rights guaranteed.
With an increasingly divisive general election on the horizon, the new Covid-19 normal must be carefully managed to ensure the country does not disintegrate to chaos.
The time to commence rebuilding is now and priority must be to commence with justice and human rights.
By Hussein Khalid
Story from; https://www.the-star.co.ke/news/2020-11-01-rebuilding-justice-human-rights-in-the-new-normal/