DIGITAL RADICALS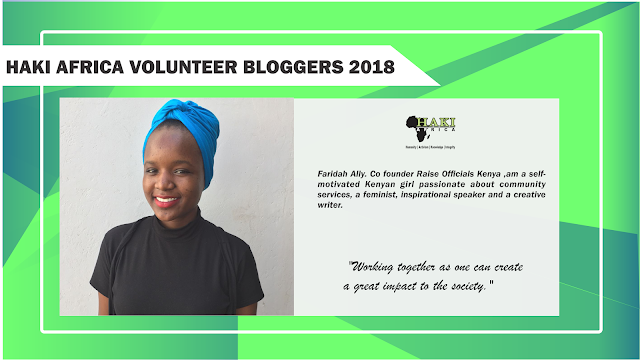 Radicalisation isn't an issue that affects specific individuals, it cuts across through all tribes, nations and religion. True fact!
Radicalisation is a process by which an individual, or group comes to adopt extreme political, social or religious ideals and aspirations that reject or undermine the status quo or contemporary ideas and expression of freedom choice. People or groups that radicalise have two things either self-interest or social interest. We see radicalisation as only on religious aspects but instigating others against a political party or a person affiliated with a different person to an extent of causing harm, that is Radicalisation as well.
Abated by the expansion of social media and the internet and gullibility, radicals have moved from targetting youths in slums to cyberspace. Online space contribute to radicals as its open, we don't have a limit of expression. People tend to express their views, opinions and so on openly and they do it so well to capture attention and interest of people. We ought to be very careful on the online space, since everything is now transformed to the digital world. Radicals also go by the trend and are now using social media since there is no limitation into it in radicalisation.
Youths are the most vulnerable people. They are young and naive as well, they use emotions to express and to think as well. Radicals usually use emotional aspects to capture the interest, groups coordinate, lure and recruit youths in the social media with facebook accounts. Previous experiences of protracted processes of radicalisation leading to terrorism should offer some useful guidance to all for it affects everyone in one way or another. What is puzzling is that some youths who have been recruited are being used to physically recruit others through legal school clubs and society right under the noses of teachers and parents. I wonder where we are heading as a society if this which has become a national disaster is not countered.
Unemployment,chronic poverty and political marginalization are contributing to radicalisation of kenya's youth and this should be addressed through economic empowerment and inclusive policies.
The unemplpyment crisis leading to idleness is a ticking bomb as levels of political disenchantment. Chronic poverty is also a big problem that leads to today's Kenyan youths to drive their minds into radicals.
When access to resourses is based on ethnic,cultural or religious characteristics or there is a growing divide between the 'haves' and 'have nots' in the country and community economic conditions further contribute to instability. In many communities confronted by a large difference between the 'haves' and 'have nots' are additionally vulnerable to conflict which may include resorting to acts of terrorism.
We have had some young Kenyan Muslims and non-Muslims have been influenced by radical preaching, which leads them to believe that wars being fought globally are part of ' a global campaign against vengeance' a very good example is of our very own ,Mombasa we have had and still have issues with extremism, but how does it happen? It is not expressed as against the religion but against the government. They always potray the government as an enemy of religion .Neglation of people in office based on religion, how most youths in Mombasa are not employed E.T.C it's sad they forget the whole nation is affected by unemployment and not a certain region or group. NGOs and government in Kenya acknowledge and urgent need to develop a counter-radicalization policy to prevent the young people from turning to violent groups. Religious leaders should also preach tolerance, build bridges and practice peaceful co-existence amongst different religions.
I believe everthing that has a beginning has an end its upto us as a society to curb this menace. We should talk more about it to sensitize people and eventually it will pass, the future generation will adopt new means is raised in a proper manner. By counter narrating stories or words of people displaying violence extremism and radicalisation. We can do this by even demonstrating how family and society live 
happily.To
 the parents we ought to adopt better parenting skills for the betterment of our generation .
I believe we the society ain't just victims, but preventers of violence and radicalization too!
#CVEvoices
By Faridah Ali