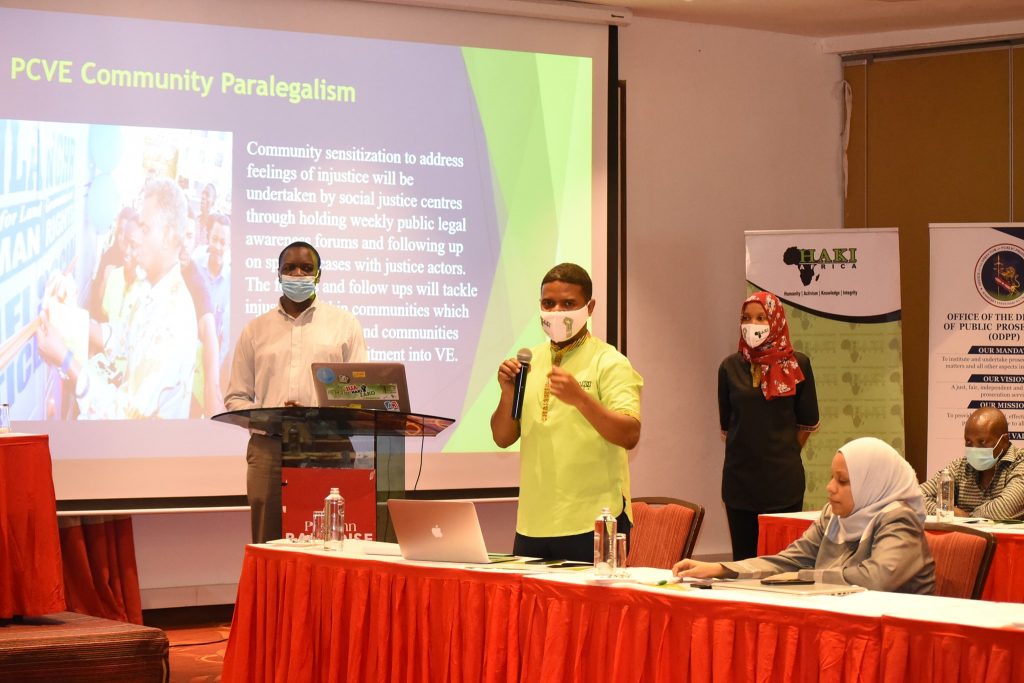 Collective Resilience Against Extremism (CREATE) Inception Meeting, Year 2
For years now, HAKI Africa has been working with local communities to prevent and counter violent extremism.
HAKI Africa in partnership with the Office of the Director of Public Prosecutions Kenya on 7th September held an inception meeting for the year two project entitled 'Collective Resilience Against Extremism' (CREATE).
The CREATE project is designed to build trust in the justice system and enhance access to justice in order to present individuals at risk of violent extremism with other legal alternatives to express their grievances and reduce their vulnerability to violent extremism. During the inception meeting, stakeholders discussed the roles and responsibilities of the project partners including agencies that will provide support.
In addition, the meeting enhanced awareness among the project implementing partners and stakeholders on the various components and activities of the project.