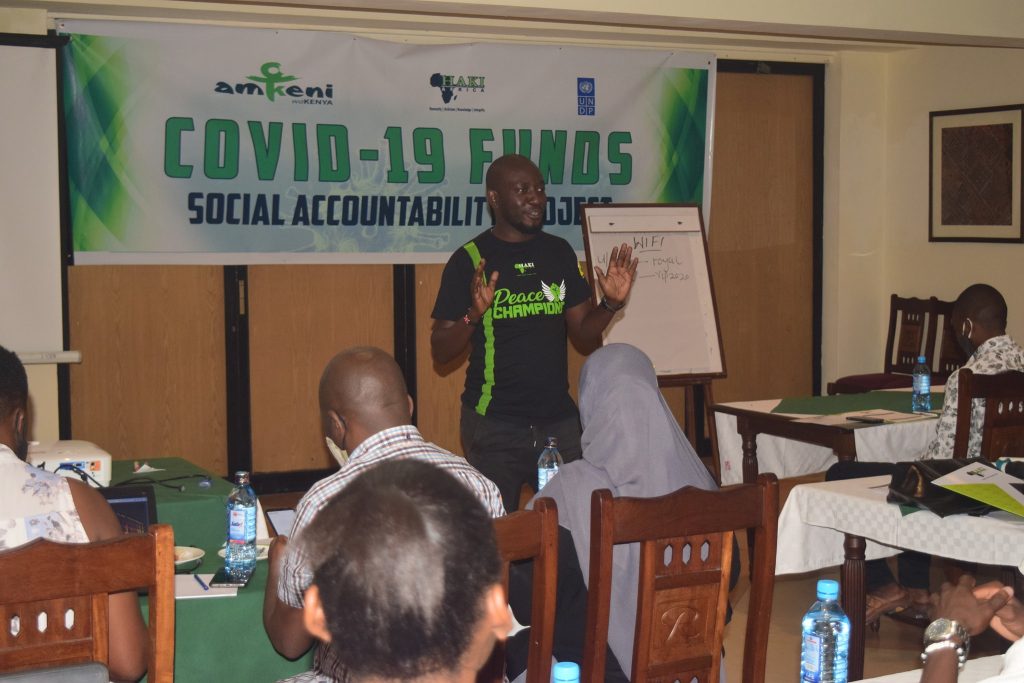 Covid-19 Funds Social Accountability Project Inception
HAKI Africa conducted a Covid-19 Funds Social Accountability Project stakeholders induction meeting on 2nd September at the Royal Court Hotel in Mombasa.
During the induction, stakeholders highlighted that in promoting social accountability, Article 174 of the Constitution advocates for active engagement of citizens, communities and other non-state actors.
The induction meeting also supported the development of strong and constructive relationships that are critical for the implementation of the Social Accountability Project which is funded by United Nations Development Programme – UNDP through Amkeni Wakenya.
.