DISABILITY AWARENESS AND ADVOCACY TRAINING WITH SOCIAL JUSTICE ACTORS
Kenya has a population of about 44,037,656 million people. According to the 2009 population census, the population of persons with disability in Kenya is 3.5 per cent. A survey by Wezesha Community Based Organization (2018) study on fact of disability: identification, classification and management of persons with disability in Mombasa County revealed that parents, teachers and police force face a great challenge in identification, classifying and managing their children with disability.
Consequently, many policemen face a great challenge in as far as identifying and mitigating some of the cases reported as a result of persons with disability abused and/or committed offences that are against the laws of Kenya. Due to this backdrop, persons with disability have been put to a risk in as far as justice is concerned.
Some of the reasons behind this great gap was lack of awareness as well as advocacy in as far as disability as a subject is concerned. It is from the aforementioned that Wezesha Community Organization seeks to create awareness on issues pertaining disability to police service in Mombasa County.
This month HAKI Africa conducted a training  to create awareness to the police service to be informed of the areas of disability  that; Identification, causes and as well as support services and/or interventions for children living with disability. The objective of the training was to It will make the Police service aware of the areas of disability, to explain to the police service the causes of persons with disability, enable the police service identify support services and/or early intervention for persons living with disability
The long term goal is to provide an avenue for knowledge on disability to police services we hope that  the police service will discover the support services and/or intervention services for persons living with disability. HAKI Africa will be pushing for the police service to create an avenue for having specialist in the field of disability being incorporated in the police service.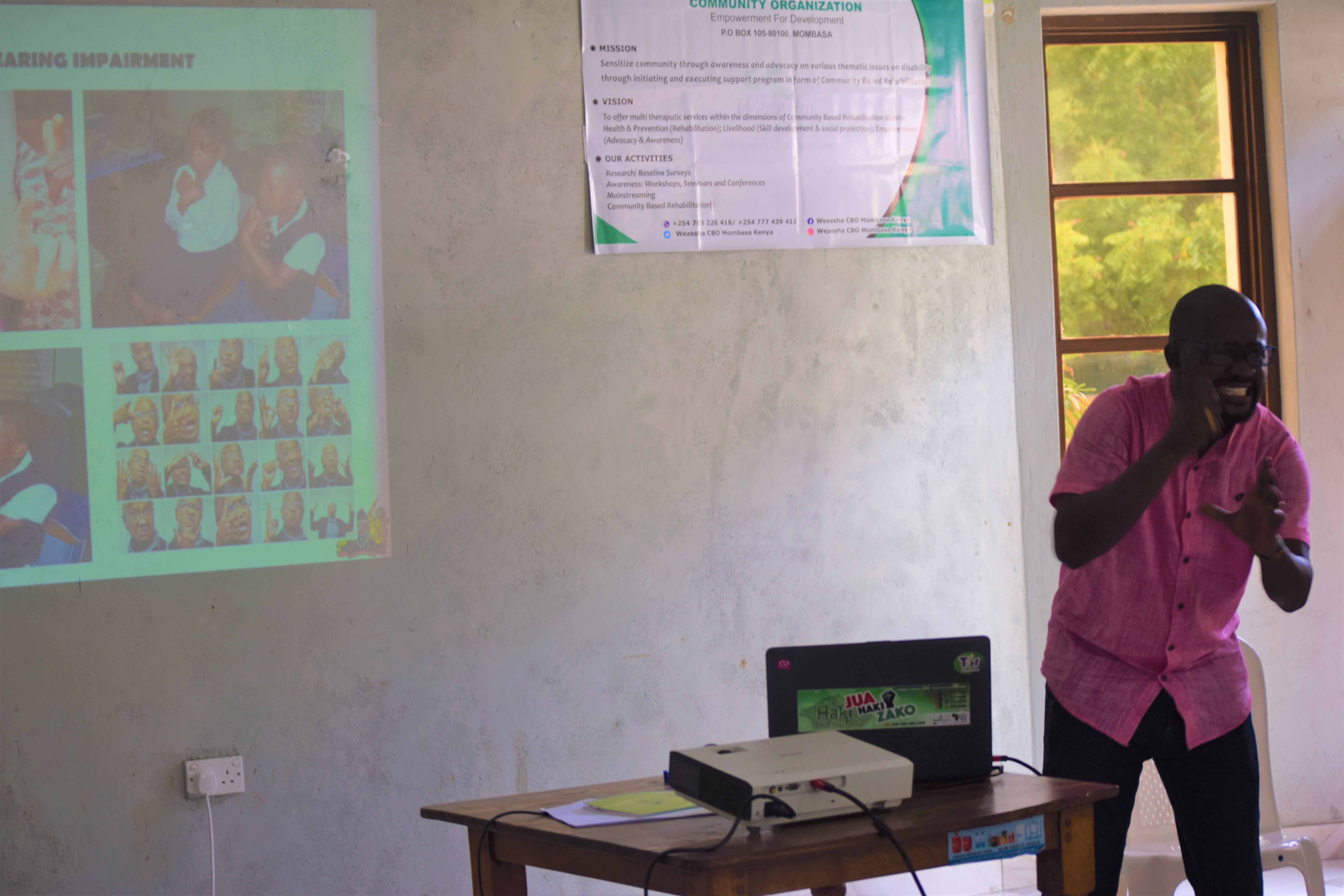 This training was in partnership with Wezesha community organisation