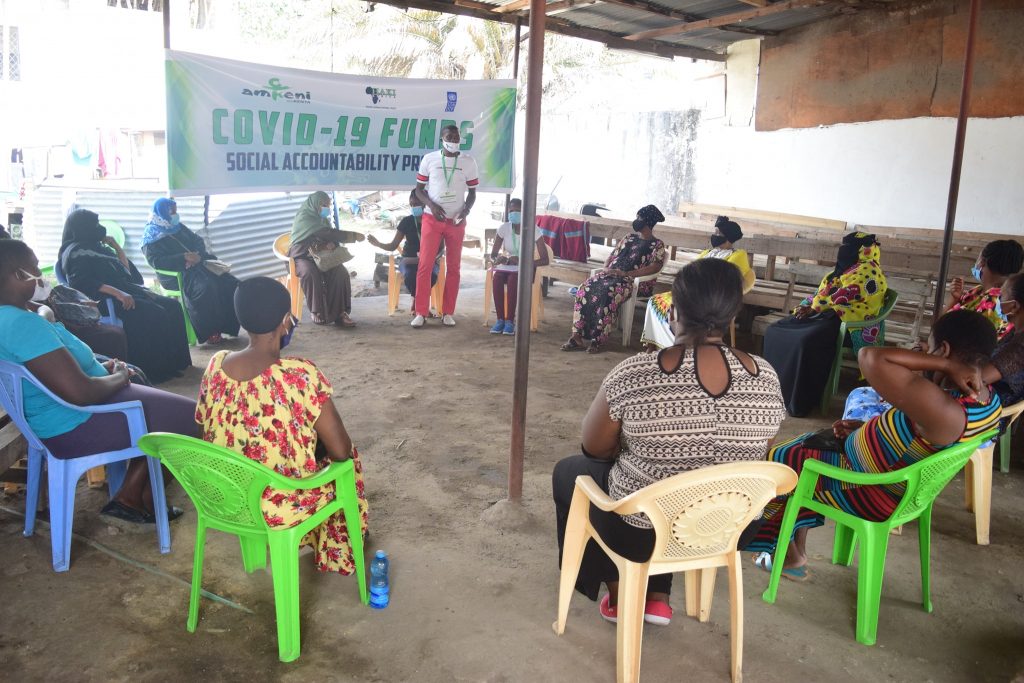 Focus Group Discussion on Covid-19 Funds under Social Accountability Project
The Covid-19 response reminds us that effective institutions are an essential part of pandemic preparedness.
Under the Social Accountability Project funded by UNDP Kenya through Amkeni Wakenya, HAKI Africa has engaged men, women, youths and people with disabilities across the six sub-counties in Mombasa to assess the Covid-19 level of preparedness and accountability in the county.
Through focus group discussions, members of the community were able to conduct community scorecards which will act as an instrument to exact social accountability and responsiveness from health service providers during Covid-19 pandemic in Mombasa.
After the discussions, sub-county social accountability committees were formed to follow up on health accountability issues. As HAKI Africa, we will continue empowering community-led monitoring mechanisms which will place greater reliance on social accountability from the public.