Launch of Status of Human Rights at the Coast of Kenya During Covid-19 Pandemic (March – May 2020)
HAKI Africa and partner social justice centres from across the Coast region released its report on "The Status of Human Rights Report at the Coast of Kenya During the Covid-19 Pandemic Period (March-May 2020)".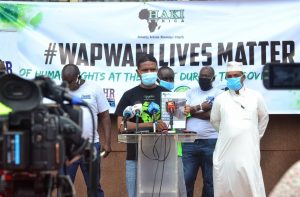 The report highlights killings, gender based violence, disappearances and evictions reported since the onset of Corona. It also details how the pandemic has negated the enjoyment of human rights and calls for the re-opening up of the country from the Covid-19 restrictions.
On killings, the report showed that 70% of all killings are linked to police and are possible extra judicial killings. These include the killings of a 6 years old boy, 4 years old girl and 8 months old foetus in Kwale. We are calling for justice for all victims of human rights violations